Brand Strategy Development, International Marketing Management and Strategy
Companies have started to develop their brands on a universal scale in order to ensure their sustainability in a challenging competitive market environment. The most effective way to keep up with development and change in the globalizing world is to focus on brand strategies. High success can be achieved by integrating it with the right marketing techniques and transferring it to the consumer so that the determined brand strategy can become functional. Grant Thornton brand strategy development process for many years, as Turkey, we offer services to help you develop an effective and lasting strategies.
We can reveal opportunities in the market, but sometimes competition in the market causes us to miss other opportunities. Our market research provides solid, tangible and defensible information that is directly related to your needs. We combine quantitative market research (statistical analysis, graphs and tables) and qualitative market research (interviews, articles and opinions) techniques to get balanced and accurate results.
Within the scope of the market research service, we would like to mention some aspects of the method below:
Survey design and implementation (inviting respondents, collecting, analysing and reporting results)
Customers, employees, managers, business owners, industry experts, etc. phone or face-to-face meetings with people
Focus groups, round table meetings and management meetings,
Assessment of market opportunities (assessment of related potential for ideas, products, services and processes)
Competition analysis / competitive intelligence studies
Accurate market research is the foundation of every business or marketing plan. Grant Thornton Turkey experts provide a deeper understanding of the topic areas listed below:
Market opportunities
Existing customers,
Prospective customers,
Competitors,
Employees,
Industry trends,
Environmental and legal risks.
When you understand your market and the competition in your market correctly, your company will benefit greatly from it. More effective sales process will reduce your costs. Sustainable competitive advantage requires the highest level of knowledge.
Effective marketing is all about target and focus. Better goals mean less cost and higher profits.
Correct market research is required for effective marketing. in this context;
We evaluate comprehensive market opportunities,
We define your customers' needs and divide the market in terms of maximum and least profit potential,
We investigate how existing customers and prospects evaluate your services,
We define legal, subject to legislation, and demographic trends that may pose problems,
We comprehensive analyse competitors.
Successful business people can classify their customers in detail. They know their competitors more than their competitors know them. They never give up collecting information about the market and getting new information. This information allows to reach new customers, ensure customer loyalty and expand the customer base.
We can start by asking ourselves the following questions:
Do your current marketing activities give the expected results?
Have you created the right combination for social media?
Is your marketing budget compatible with your goals?
Do you have a marketing strategy?
Every successful business has a detailed, strategic and tactical marketing plan. Contrary to what it was in the past, the shelf life of the best marketing plan is much shorter today. Globalization, technological change, political and legal changes are decreasing the life of the marketing plan. Our marketing plan process is customer-oriented and tailor-made. Our marketing plan process consists of four basic stages:
Market research
Analysis and planning
Application
Measurement of results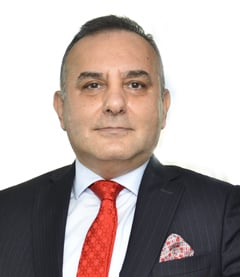 Get in touch
Partner, Department Head of TURQUALITY® and Management Consultancy Services
PhD. Aziz M. Hatipağaoğlu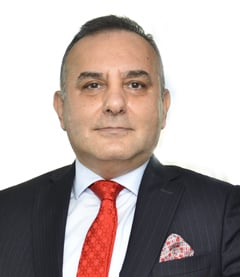 Partner, Department Head of TURQUALITY® and Management Consultancy Services
PhD. Aziz M. Hatipağaoğlu